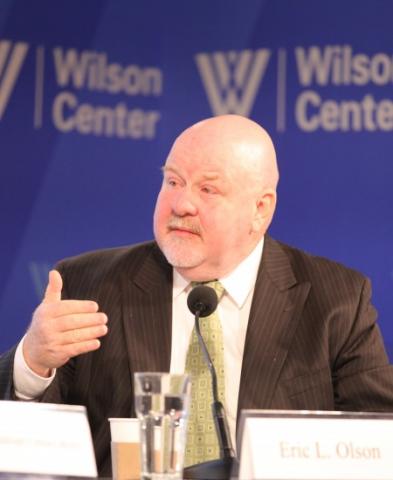 Eric L. Olson is an expert on U.S. policy in Latin America. He lives in Washington, D.C.
Posts By This Author
In Nicaragua, Ortega Turns to Autocracy
09-24-2018
The Sandinistas were once the people's party. What happened?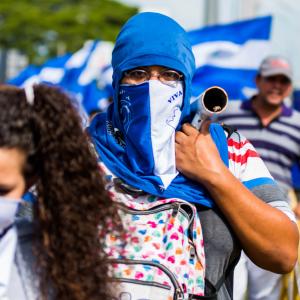 TENS OF THOUSANDS of Americans took the Pledge of Resistance in the 1980s to oppose funding for a U.S.-backed militia formed to overthrow the Sandinista government in Nicaragua. Now that government, led by Daniel Ortega, is accused of gross human rights violations against student protesters. What happened?
After nearly 12 years in office this time around, Ortega and what remains of the Sandinista movement now cling to power through repression, threats, and intimidation. Many of those who fought alongside the Ortega brothers to free their country from the Somoza dictatorship and joined arms to defend the revolution from Ronald Reagan's contras have left the Sandinista party out of disgust or were purged by an increasingly autocratic Daniel Ortega.
Sandinismo has given way to Ortegismo. Ortega is determined to hold on to power through authoritarian rule rather than governing in the spirit of Ernesto Cardenal and Father Miguel d'Escoto.
Despite Ortega's defeat at the polls in 1990, he never lost his thirst for power and ran for president in each successive election until he won in 2006. He was adept at exploiting the weaknesses, greed, and corruption of his old adversaries and creating new alliances with them. First, he struck a deal with former President Arnoldo Alemán, who was serving a 20-year sentence for corruption. In exchange for Ortega's promise to overturn his sentence, Alemán supported a package of electoral and legal reforms that allowed Ortega to win in 2006 with just 38 percent of the vote and allowed Ortega to take control of the National Assembly and eventually the Supreme Court and Supreme Electoral Council.
Ortega also struck a deal with Nicaragua's private sector council that had bitterly opposed him in the 1980s and helped finance his electoral defeat in 1990. Ortega and the council fashioned a pact in which Ortega agreed not to intervene in the dealings of the private sector and they, in turn, would refrain from getting involved in his political agenda.