Posts By This Author
After Delivering Anti-Nuclear Message, Pope Urges Youth to Fight for the Earth
, 11-26-2019
Pope Francis wrapped up a four-day trip to Japan on Tuesday by turning from the anti-nuclear message that was the backbone of his visit to other key campaigns of his, urging students to defend the earth and show greater compassion.
Activists Hope Pope Francis Will Sway Japanese Opinion on Death Penalty
11-21-2019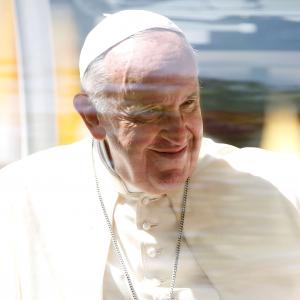 Some 120 prisoners are currently on death row and two were executed this year. Fifteen were executed in 2018, the highest number for a decade, including 13 former members of the Aum Shinrikyo doomsday cult, who had been convicted of carrying out sarin gas attacks on the Tokyo subway.