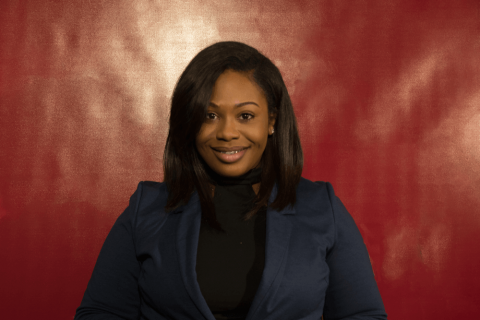 Ebony JJ Curry is a native of Detroit, MI with a B.S. in Communications Media from Alabama A&M University where she interned at WAFF-48 Huntsville. Ebony is currently a master's candidate at Northwestern Medill University specializing in Video and Broadcast. During her time in Chicago her focus was on black entrepreneurship and the historic culture within the African-American communities. Ebony took the same interests to South Africa, Johannesburg as she completed a one-week residency reporting on South Africa's black entrepreneurship climate.
During her time here at Medill's Washington D.C. bureau her beat will be life and culture where she is in high hopes to shed a light on the culture and hidden gems within D.C., confidently bringing lifestyles to the forefront.
In addition, Ebony will be a part of the Military Times practicum where she will be reporting and video producing. Eager and hungry to capture human-interests stories, Ebony's passion does not go unnoticed.
Posts By This Author
Detention Center Protester: 'Thou Shalt Not Be a Bystander'
, 07-15-2019
"What I see Trump and the current administration doing is going down the same path that things started in Nazi Germany," Avjian said. "I feel that every one of us has to speak up and we can't let the divisiveness that is permeating our country right now continue."
Washington D.C. Communities Protest ICE Amid President's Mass Deportation Threats
, 07-01-2019
"ICE is coming into our communities and tearing apart families and tearing apart our community on a regular basis, and they did so just again last week," Sanctuary DMV organizer Ben Beachy said. "We need our D.C. elected officials to make D.C. a real sanctuary city, which means severing all ties with ICE."