Posts By This Author
Former 'Jesus Freak' Traces the Evolution of Christian rock
04-18-2013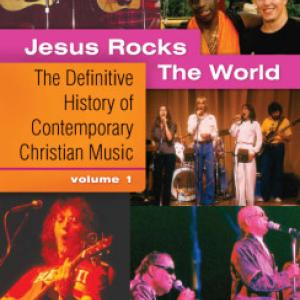 Bob Gersztyn owned a fine collection of 300 rock 'n' roll albums in 1971, the year he accepted Jesus Christ as his personal Lord and Savior. Among them were some choice 1960s vinyl from Jimi Hendrix, the Beatles, Bob Dylan, and the Mothers of Invention.
But all of a sudden, this was the devil's music.
"I destroyed some of them with a hammer and took the rest to a used record store," he recalled with a laugh. "I think I kept 10 classical music albums that I decided were not anti-Christian."
Gersztyn retained his love of rock 'n' roll, but limited his listening to Christian rock, a genre that was just getting going in the era of the hippie-inspired "Jesus freaks" and the hit Broadway musical "Jesus Christ Superstar."
He joined a Four Square Gospel Church in Los Angeles, enrolled in Bible college, and became a Pentecostal preacher. He also started emceeing and booking concerts for such Christian artists as Keith Green to 2nd Chapter of Acts.
'Spiritual-But-Not-Religious' Mecca Faces Midlife Crisis
05-30-2012
BIG SUR, Calif. — Perched atop the rugged splendor of the California coast south of Monterey, the Esalen Institute is the mother church for people who call themselves "spiritual but not religious." Over the last five decades, hundreds of thousands of seekers have come to this incubator of East-meets-West spirituality looking for new ways to bring together body, mind, psyche and soul.
But on May 30, as this iconic hot springs spa and retreat center celebrates its 50th birthday, a bitter dispute has broken out over its future. Like the many "seminarians" who come here after losing a spouse or a job, Esalen now faces its own midlife crisis.