Posts By This Author
9 Books for Confronting the World's Disparities
10-24-2017
Reading can help us grapple with the truth that the world is a very unequal place.
BOOKS ARE WINDOWS into other worlds and glimpses of experiences not our own. One of the most powerful ways books have worked in my life is to illuminate the truth that the world is a very unequal place. It started at a young age for me, my childish mind consumed with stories such as that of Helen Keller (and her teacher, Anne Sullivan, who for several years lived in a "poorhouse") and missionary biographies of people such as Amy Carmichael and Gladys Aylward, who worked with children who had been trafficked or orphaned in other countries.
Even as a child I puzzled over why some children suffered so greatly and others didn't. It wasn't fair.
As much as I loved stories with fairy-tale endings, such as The Secret Garden or The Little Princess, I returned constantly to narrative nonfiction that exposed me to a wider, morally complex world. And this drive never left me.
Today, there are many books that address the topic of inequality in fresh, insightful, and provoking ways.
Church Planting and the Gospel of Gentrification
05-30-2017
Are we seeking the "welfare of the city," or just our own?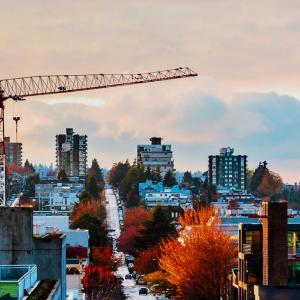 LAST YEAR, STANDING at a microphone in front of our city council at a town-hall meeting, I came to a stark realization: I needed a theology of gentrification.
There I was, shakily demanding that the city not tear down our neighborhood's one and only park to build a "revitalization" project complete with brew pubs and shared workspaces. I looked at the row of people seated at the city council table, frowning slightly at me, and worked up my courage, pretending I was channeling the tiniest bit of the pope.
"We have a moral responsibility to consider those who don't have resources and how we can best serve them," I said, my cheeks flushed. The architect talked about the need for income-generating elements, the secretary entered my remarks in the meeting record, and the developers changed none of their plans. As helplessness crept up into my heart, it became clear that I had no idea what I was doing and needed some instruction.
The irony was not lost on me. I had spent years studying how to do good and how to spread the good news. I got my degree in Bible and theology with a minor in intercultural studies; I volunteered with refugee resettlement agencies for more than a decade and joined a mission order among the urban poor for three years. I can quote the Bible and recite a theology of cultural engagement frontward and backward; I can wax poetic about God's preferential option for the poor. And yet, in my 13th year of residing in a neighborhood mostly inhabited by people on the lower end of the socio-economic spectrum, I feel lost in the face of the most pressing realities confronting my neighbors.