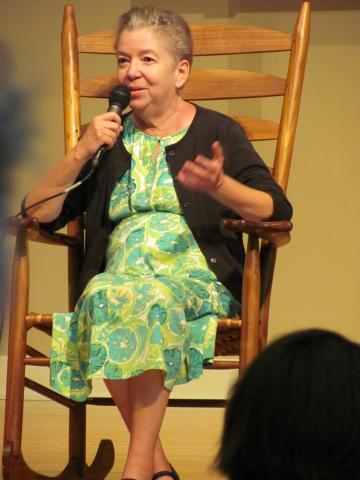 Denise Giardina is a novelist who lives in Charleston, West Virginia.
Posts By This Author
What West Virginia Teachers Taught Us All
04-24-2018
By refusing to give up, West Virginia teachers won a five percent raise—for all state employees.
WEST VIRGINIA'S schoolteachers went on strike on Feb. 22. Although West Virginia has a proud labor history, the state's two teacher unions (West Virginia Education Association and American Federation of Teachers-West Virginia) do not have the right to strike. After decades of labor movements failing nationally, the Trump age has not seemed like a prime moment for a revival. And West Virginia's government is firmly in the hands of Republicans.
Fast-forward to March 7. Schools reopened after a statewide strike that lasted two weeks. Teachers procured a 5 percent raise, not only for themselves but for all state employees, from state police to highway maintenance workers to clerks at the DMV.
When schools reopened, the Charleston Gazette-Mail interviewed a woman dropping off her grandchildren at Horace Mann Middle School. She said the children wanted to support their teachers, who every day stood in the cold outside their school. "Every time we'd pass by the teachers [picketing] outside, they'd say, 'Blow it, Nana. Blow the horn.'"
Costly Grace
09-01-2003
"We should not harm anyone.