Dean Dettloff is a freelance journalist and Roman Catholic socialist in Toronto. He is a Junior Member at the Institute for Christian Studies, where he researches Christianity, politics, and media. He is also a section editor at Geez Magazine, and co-host of the podcast The Magnificast, on Christianity and the left.
Posts By This Author
The Recent Amazon Union Effort Failed — Churches Can Help
04-28-2021
Theological language might seem out of place from an organizer in a secular union, but faith has been a constant piece of the campaign in Bessemer. While the first vote was a loss for Retail, Wholesale and Department Store Union, the historic effort offers important lessons for the relationship between faith, labor organizing, and the struggle for racial justice.
The Socialist Catholic Sister
11-19-2018
How Sister Kathleen Schultz Worked for Radical Change in the Belly of the World's Wealthiest Nation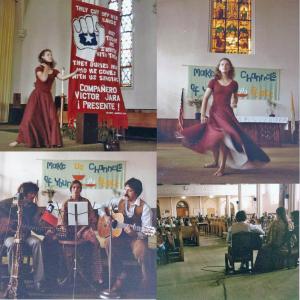 "Socialism" is increasingly losing its status as a dirty word in the United States, especially among young people. A Gallup poll from this year reports an increase in positive attitudes toward socialism and a decline in positive attitudes toward capitalism from Americans aged 18-29, consistent with other polling trends from previous years. Though there is no shortage of Christians wringing their hands over the changing political landscape, Christians have also shown up at strikes, campaigned for candidates endorsed by socialists, and joined socialist organizations.
There are many faithful Christians who have worked for radical change in the belly of the world's wealthiest nation long before the 2016 primaries. Their experience brings lessons and context for today's budding movements. One of these Christians is Sister Kathleen Schultz, a Roman Catholic sister who served as the National Executive Secretary of Christians for Socialism (CFS) in the U.S. for almost a decade. At 76 years old, she remains a thorn in the side of the powerful.