David Mislin is Assistant Professor of Intellectual Heritage at Temple University.
Posts By This Author
Why a Large Church Group Had Little Impact When it Opposed Kavanaugh's Nomination
10-11-2018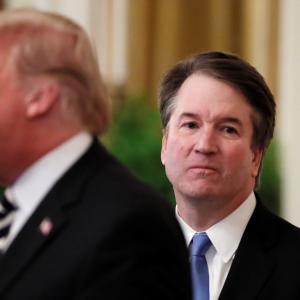 While the National Council encompasses many denominations, its constituent bodies represent a declining share of the religious population. Neither the Roman Catholic Church nor most large evangelical denominations belong to it. More importantly, political leaders do not view it as the voice of religious people as they did in the early 20th century.
What History Can Teach Us About the Religious Liberty Debate
08-30-2018
Since taking office, President Trump and his administration have strongly championed religious liberty, but only of a particular kind. At this week's White House dinner for evangelical leaders, Trump emphasized that the U.S. is a "nation of believers" and promised to protect religious liberty.