Posts By This Author
Bill Cosby Sentenced to Up to 10 Years for Sexual Assault
09-25-2018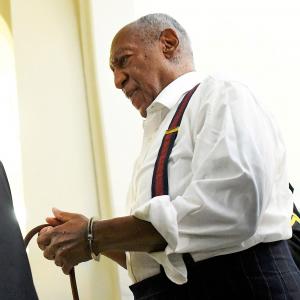 Bill Cosby was sentenced to between three and 10 years in prison on Tuesday for his conviction for sexually assaulting a woman, capping the once-beloved comedian's downfall from "America's Dad" to convicted felon.
Comedian Bill Cosby Convicted of Sexual Assault in Retrial
04-26-2018
A former administrator for the women's basketball team at Temple University, Cosby's alma mater, Constand is one of about 50 women who have accused him of sexual assault. All of the other allegations are believed to be too old to be prosecuted.