David Burger writes for The Salt Lake Tribune.
Posts By This Author
Neon Tree's Tyler Glenn Is Gay, Mormon, and Proud of It
04-21-2014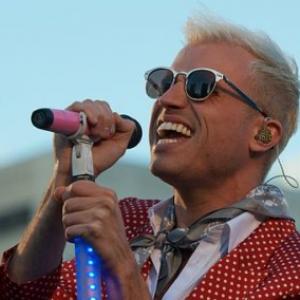 KISS may have been on the cover of the April 10 issue of Rolling Stone, but the most eye-opening headline may have been the one that proclaimed: "Gay, Mormon & Finally Out."
It led readers to page 46 and a story about Tyler Glenn, the frontman for Neon Trees, Utah's most prominent band.
After years of denials and lyrics that obscure the issue, Glenn declared proudly that he is gay — and still a devout member of The Church of Jesus Christ of Latter-day Saints.
"I believe and I have faith and I was born with this," Glenn told The Salt Lake Tribune in one of the first interviews since coming out.