Posts By This Author
Pope Francis Ministers to Young People 'In Crisis' in Brazil
07-24-2013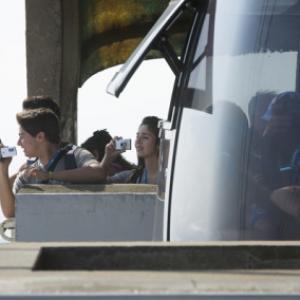 Pope Francis spent Tuesday resting following his arrival here in his first international trip as pope during which his car was mobbed by throngs of well-wishers who excitedly closed in on his convoy and prevented the pontiff from reaching his reception ceremony on time.
His arrival animated tens of thousands of young Catholics cramming the Rio city center, as they waved flags, chanted slogans, and swarmed the four-door Fiat he was riding in.
"It was so amazing when he was selected, we just couldn't believe it. We cried and hugged one another," Alicia Velazquez said. "I personally want to see if he's still the same man as simple and humble whom we all knew. I have faith that he's remained the same."
Francis' driver missed lanes that had been cleared on a boulevard, taking the car down a lane that was not lined with fencing and with no uniformed police in sight to control crowds.
Dozens of Vatican and Brazilian plain-clothes security officials had trouble keeping the crowds back but it did not appear to bother Francis. The bulletproof popemobile was left in Rome.
Francis rolled down his back-seat window, waved to the crowd, and touched those who reached inside. He kissed a baby a woman handed to him.
Pope to Find Mixed Political Messages in Mexico Trip
03-22-2012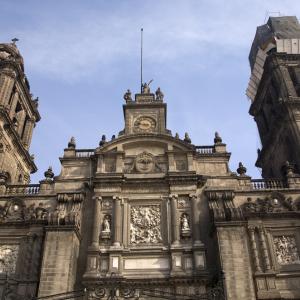 SILAO, Mexico--Pilgrims ply a winding mountain to the summit of the Cerro del Cubilete in the western state of Guanajuato, visiting a statue of "Christ the King" erected as an act of defiance during a period of church-state conflict.
The Cristo Rey, as it is known, stands as a reminder of the Roman Catholic rebels who fought forces of an anti-clerical central government during the Cristero Rebellion of the 1920s, when churches and seminaries were shut down and the Catholic Church lost its legal standing and the right to own property.
The statue towers over a park where Pope Benedict XVI will celebrate Mass for 300,000 Catholics on Sunday (March 25).
"It offers a great platform for the vindication of the church in its confrontations with the state," said Victor Ramos Cortes, a religion expert at the University of Guadalajara. "The symbolism is perfect."