Dante Nieto is a graduate student at the Medill School of Journalism at Northwestern University. They specialize in ideological movements, immigration, and international politics.
Posts By This Author
Faith Leaders Join Asylum Seekers' Calls for Access to D.C. Resources
02-24-2023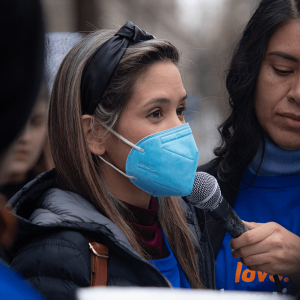 Local faith leaders and asylum seekers gathered on Feb. 22 to demand that Washington, D.C., government allow asylum seekers to access resources available to the rest of the district's unhoused population.