Larry Copeland writes for USA Today.
Posts By This Author
Doctor from Samaritan's Purse Catches Lethal Ebola Virus
07-28-2014
An Ebola outbreak that has killed more than 670 people in Africa is now taking a toll on doctors and health care workers battling the deadly disease, including two Americans.
Kent Brantly, 33, an American doctor who has been working in Liberia since October for the North Carolina-based aid organization Samaritan's Purse, is receiving intensive medical treatment after he was infected with Ebola, according to a spokeswoman for the group.
Melissa Strickland said Brantly, who is married and has two children, was talking with his doctors and working on his computer while being treated.
A second U.S. citizen, Nancy Writebol, also has tested positive for Ebola, Samaritan's Purse said. Writebol is employed by mission group SIM in Liberia and was helping a joint SIM/Samaritan's Purse team treating Ebola patients in Monrovia. Writebol is married with two children, the organization said.
"Both of them tonight are in stable condition," Ken Isaacs, Samaritan Purse's vice president of programs and government relations, said Sunday. "But they are not out of the woods yet."
Pealing Bells to Mark 50 Years Since MLK's Rousing Speech
07-31-2013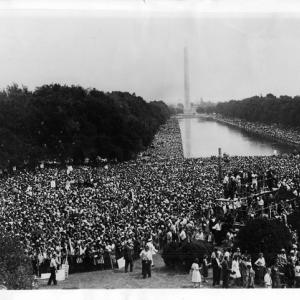 The King Center is urging communities around the world to participate in a bell-ringing ceremony next month to help commemorate the 50th anniversary of Martin Luther King, Jr.'s, "I Have a Dream" speech.
King Center officials say they have reached out to all 50 governors and to cities across the globe asking them to participate in the bell ringing at 3 p.m. ET on Aug. 28, or at 3 p.m. in their respective time zones.
"My father concluded his great speech with a call to 'let freedom ring,' and that is a challenge we will meet with a magnificent display of brotherhood and sisterhood in symbolic bell-ringing at places of worship, schools and other venues where bells are available from coast to coast and from continent to continent," said Bernice King, King's daughter and CEO of the King Center.