Chloe Specht (she/they) is the donor services assistant at Sojourners. Chloe is a writer and advocate of inclusive and liberative faith. She has been passionate about justice work since her growing up years in the Appalachian Mountains of North Carolina.
In her life, education, and career, Chloe has sought to integrate faith and justice. She studied Christian ministry and theology during undergrad, and she holds a Master of Divinity from Asbury Theological Seminary. In 2020, Chloe was a fellow with The Center for Public Justice. Chloe is currently pursuing pastoral ordination in The Christian Church (Disciples of Christ) and plans to equip local churches to participate in activism and justice work in their communities.
Chloe enjoys podcasts, folk music, nurturing her houseplants, and rewatching The Office. Connect with Chloe on social media: @chloejspecht.
Posts By This Author
To Love Our Jewish Neighbors Better, We Need to Know Them Better
02-28-2022
Why do Christians perpetuate negative stereotypes of Jewish religious life?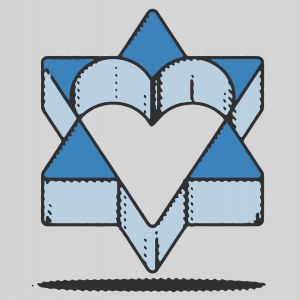 ACTS OF ANTISEMITISM in the U.S. are skyrocketing. In October 2021, the American Jewish Committee released data from the largest-ever survey of Jews in the U.S. showing that during the previous 12 months, 1 in 4 Jews experienced antisemitism and 39 percent altered their behavior—such as avoiding wearing items that would identify them as Jewish—out of fear of antisemitism.
In less than four years, the U.S. has seen at least three violent antisemitic attacks on Jewish houses of worship. Eleven people were killed in 2018 at the Tree of Life synagogue in Pittsburgh as a gunman screamed antisemitic slurs. Six months later, a man "inspired" by the massacre at the Tree of Life synagogue attacked a synagogue near San Diego. This January, an armed man spouting antisemitic conspiracy theories took hostages during the Shabbat service at Congregation Beth Israel near Dallas.
While many Christians take note of this disturbing trend with dismay, most haven't learned how Christianity has been weaponized against Jewish people.
Actually, 'They' Is a Beautiful Pronoun for God
01-27-2022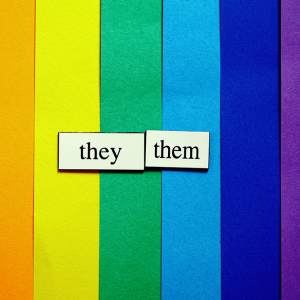 Most English translations of the Bible use exclusively masculine pronouns to refer to God, and the presumed maleness of God has become the default mindset of many Christians. But does the precedence of masculine pronouns require Christians to refer to God only with masculine pronouns forever?