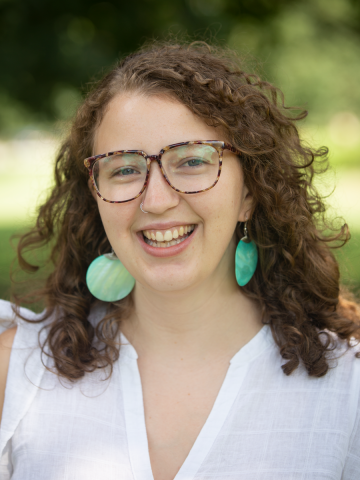 Chloe Hoy-Bianchi joined Sojourners after graduating from Azusa Pacific University with a Bachelor's degree in Music and Worship Major with an emphasis in Global Worship and Culture. She is someone who aspires to help connect the body of Christ around the world. She has a very passionate heart for people, and has been blessed to be able to connect with individuals across the world through the gift of music. Most recently, Chloe has researched America's treatment of refugees, a study inspired by Matthew 25. She has been part of several grassroots social justice movements, but feels called to work on a much bigger scale.
In 2016, Chloe traveled to Tanzania and immersed herself in the communities in Singida and Nkungi. One of the main goals of the trip was to empower women and young girls to speak up and deny the power of the patriarchal society. Throughout the entire experience, the kindness and generosity shown by the people of Tanzania emboldened Chloe in her desire to change the global climate of justice.
Chloe is a musician, a poet, and an amateur comedian. She is an avid coffee drinker and is addicted to traveling. She also loves to bake and experiment with recipes that cater to her various food allergies. She frequently cries at pictures of elephants, and will always stop to pet a dog on the sidewalk.
Posts By This Author
How Poetry Helps Me Face an Invisible Illness
05-10-2019
Writing poetry has helped me face all the fear and uncertainty that surrounds a lifelong diagnosis.