Posts By This Author
Seeking Love and Forgiveness in the Shadow of St. Francis
10-02-2012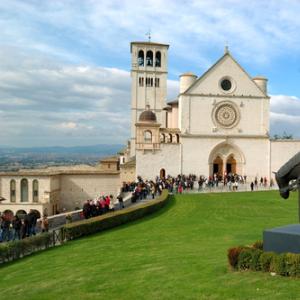 ASSISI, Italy — Swimming against a global tide of religious violence and political polarization, about 550 religious and humanitarian leaders met recently here in the birthplace of St. Francis to propose a new way forward: love and forgiveness.
The ambitious aim of the Sept. 19-23 "Global Gathering" was nothing short of putting those values to work in some of the most hate-filled and unforgiving places on Earth. Following the example of Francis, whose feast day is on Thursday, participants pledged to make lofty ideals real through dozens of creative projects researched and funded by the Michigan-based Fetzer Institute, the conference convener.
"There's a power in love that our world has not discovered yet," said Fetzer President and CEO Larry Sullivan, quoting the Rev. Martin Luther King, Jr. "Let's put our backs into the work of love and forgiveness."
The Advent of a New Global Faith Family
04-09-2010
The Grand River flows through Grand Rapids, Mich. with power and peace on its way to Lake Michigan 30 miles west.