Celia Riley is an independent research analyst who has played a key role in electoral campaigns for a decade, though considers herself bureaucratically thoughtful. She devotes most of her free time advocating for foster, refugee and unaccompanied children through CASA DC, as well as advocacy work in Israel and Palestine through Churches for Middle East Peace.
Posts By This Author
Demand Child Justice, Everywhere
06-26-2018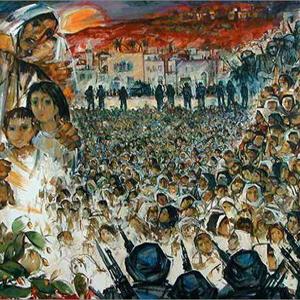 Human Rights Watch has documented that Palestinian children as young as 11 have been subjected to abuse and torture through the use of coercive interrogation, chokeholds, beatings, and solitary confinement.