Cece Jones-Davis is founder of The Women & Girls Working Group (WGWG), a consortium of faith-motivated women and men working to raise awareness around Menstrual Hygiene Management. For more information, visit www.welovewomenandgirls.com or @womenandgirlswg.
Posts By This Author
International Menstrual Hygiene Day Highlights Ongoing Taboos, Challenges of Good Reproductive Health
05-28-2015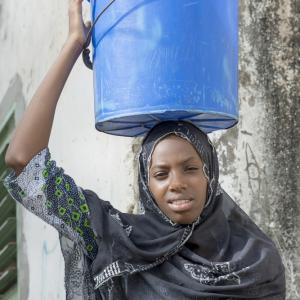 Menstruation is a natural biological function and essential to good reproductive health. But cultural and religious taboos mean it continues to be treated as shameful and dirty. In many parts of the world, poor women and girls try in agonizing silence to manage their periods, while lacking water, restrooms, and hygienic sanitary materials.
On May 28, 2015, activists around the world will join WASH United, a global humanitarian organization, in celebrating the second annual International Menstrual Hygiene Day. The mission of the day is to break the taboo around menstruation and raise awareness of the associated dilemmas many women and girls face.