Catherine O'Donnell writes for Religion News Service.
Posts By This Author
Gay Teacher Sues Catholic High School Claiming Wrongful Dismissal
03-10-2014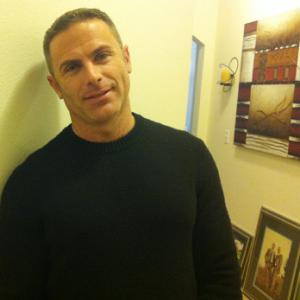 Forced out of his Catholic school job for marrying his same-sex partner, a gay teacher in suburban Seattle has filed a wrongful-dismissal suit against his former school.
Mark Zmuda claims that as vice principal of Eastside Catholic School, his duties were "purely administrative and unrelated to any religious practice or activity." He filed suit in King County Superior Court against and the school and the Archdiocese of Seattle. The suit follows at least eight similar suits filed across the country.
In a news conference Friday, Zmuda, 38, said that prior to accepting the job, he read anti-discrimination statements in the employee handbook and relied on them when accepting the job in 2012.
In December, the school fired Zmuda, saying he violated terms of his contract, which require adherence to Catholic Church teachings. The church forbids same-sex marriage, and court rulings have upheld religious institutions' rights to hire and fire according to the tenets of their faith.
Catholic Teacher Fired for Marrying Partner Starts Anti-Discrimination Foundation
01-31-2014
A lifelong Roman Catholic, Mark Zmuda took a job as a teacher at Eastside Catholic School in part because he believed he could be a good Catholic role model.
He was dismissed in December from his job as a vice principal and swim coach, precisely because he did not measure up as a Catholic model: Zmuda, who is gay, married his male partner.
"I do model Catholic teaching, and my religion is very important to me," Zmuda. "I don't believe I did anything wrong."