Brooke Adams is a writer for The Salt Lake Tribune.
Posts By This Author
Utah Storehouse at Top of Mormon Food Chain
04-27-2012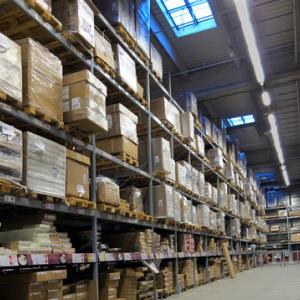 SALT LAKE CITY — At the new Utah Bishops' Central Storehouse, pallets loaded with food wait to be ferried to locales near and far, their destinations handwritten in black marker on plastic wrap covers: Lindon, Ely, Mesa, San Diego, St. George.
Storehouse manager Richard Humpherys stops a golf cart next to one steel storage rack, slits open a cardboard box with a pocket knife and pulls out a can of peaches made with fruit grown at a Mormon church-owned orchard and processed at its cannery in Lindon, Utah. The can's label is stamped "The Church of Jesus Christ of Latter-day Saints" and "Welfare Services, Salt Lake City, Utah."