Bron Sibree is an Australian freelance journalist. In a former incarnation she was a potter living in remote rural Australia, but traded in the quest for perfection in form for the more elusive, sometimes sacred and profane power of the written word. She is a firm believer that the process of journalism, however mundane, can be transformative.
Posts By This Author
Young Pastor at the Forefront of Social Change in Australia
05-18-2012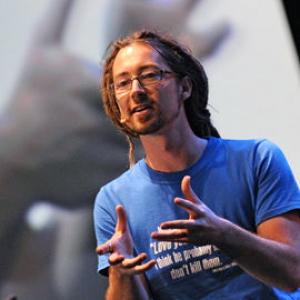 He's been arrested more times than he cares to mention, but that's life when you typify the new generation of Christian leaders who are seeking to not just preach Christ's gospel, but live it. Young pastor Jarrod McKenna describes it as "rolling up our sleeves and just getting on with the practical work of loving our neighbors."
A regular at anti-war protests, Jarrod is no stranger to the handcuffs of authority. But he's also highly sought-after at home and abroad as a social change facilitator and speaker.
"There's been a real cultural shift in Australia, with many Gen Y-ers wanting to engage issues differently," says the 31-year-old. "I get to mentor a lot of people from all around Australia who are coming from across the board – from the Hillsong type mega-churches to Sydney Anglican conservatism, from Charismatics to Baptists and Pentecostals. All of them are saying, 'We don't want to walk away from faith, we want to share in a faith that's more authentic than we've been offered before'."