Brandon R. Grafius is associate professor of Hebrew Bible at Ecumenical Theological Seminary, Detroit. He has published widely on the intersection between horror and religion. His book Lurking under the Surface: Horror, Religion, and the Questions that Haunt Us is forthcoming in the fall 2022 from Broadleaf Books. He is also co-editing The Oxford Handbook of Biblical Monsters, scheduled for publication next year. Find him on Twitter: @brgrafius.
Posts By This Author
'Men' Shows Christianity's Horrifying Legacy of Blaming Women
05-24-2022
Men uses imagery from Genesis 3 to reflect on the culturally assigned guilt of women and the patriarchal system that has perpetuated this guilt through a centuries-long history of interpretation.
What Can Horror Teach Us About the Bible?
03-01-2022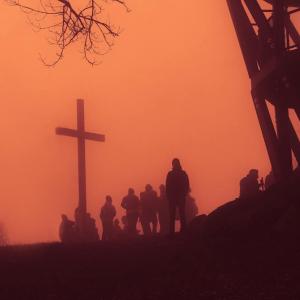 Horror has always leaned on religion to provide the backbone for its explorations of evil, even before the first time Dracula cowered in fear at the sight of a cross. But religion doesn't just inspire the horror genre, it utilizes it, too. The Bible is full of horror.