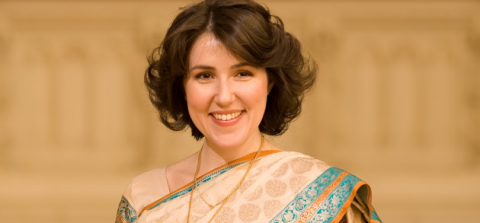 Bowie Snodgrass, founder of Faith House Manhattan and a student at General Theological Seminary, will be ordained an Episcopal Priest in 2016. She is married to conductor George Mathew, founder and artistic director of Music for Life International.
Posts By This Author
Music to End Violence Against Women
10-09-2015
The statistics are staggering: One in three women will experience violence in their lifetime. Ending this cycle of abuse can seem impossible. But, as Jesus tells us, "for God all things are possible" (Mark 10:27).
The Scheherazade Initiative is putting this issue center stage at Carnegie Hall on October 19 through a benefit concert for the UN Trust Fund to End Violence against Women, featuring the great Scheherazade-inspired works by Nikolai Rimsky-Korsakov and Maurice Ravel. As the narrator of One Thousand and One Nights, Sheherazade not only neutralized violence directed against herself but enriched global folklore. She embodies the creative power of women over the centuries and around the world who have worked privately and publicly to stop violence.