Bobby Ross Jr. writes for Religion News Service.
Posts By This Author
Stripping Away the Stigma: Christian Ministries Help Women Escape Sex Industry
05-12-2014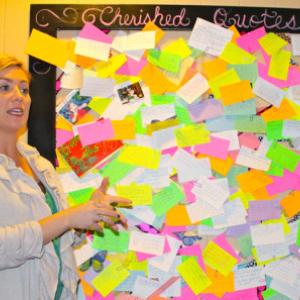 The smoke, the loud music, and the smell of perfumes trigger uncomfortable memories for Polly Wright.
But Wright ignores those reminders of her past as she and a troupe of women make their way to the strip club's dressing room to deliver gift bags filled with fingernail polish, colorful earrings, and handwritten notes with messages such as "I'm praying for you."
The bags also contain tubes of lip gloss with contact information where dancers can receive help and support. A finger can cover the tiny print so a pimp or abusive boyfriend can't see it.
"We are in there saying, 'You are loved, valued, and cherished, and you are not alone,'" said Wright, founder and executive director of We Are Cherished, a faith-based organization that regularly visits more than 50 adult entertainment venues throughout the Dallas-Fort Worth area.