Bob Nightengale writes for USA Today.
Posts By This Author
Baseball's Darryl Strawberry Buries his Past in New Career as a Pastor
07-17-2013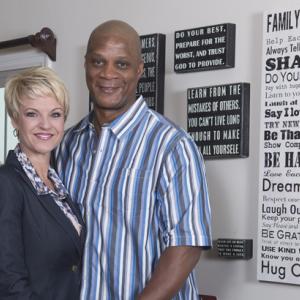 The four-bedroom, two-story modest house sits on a corner in this planned bedroom community, and when this 6-6 muscular-toned man welcomes you inside his home, there is no evidence Darryl Strawberry the player ever existed.
There are no pictures of Strawberry in a Mets uniform. No trophies. No plaques. None of his four World Series rings. Nothing from his eight All-Star Games. None of his 335 home run balls.
"I got rid of it all. I was never attached to none of that stuff," says Strawberry, 51. "I don't want it. It's not part of my life anymore."