August Rick covers environmental issues in China and around Asia. You can find him on Twitter @august_rick.
Posts By This Author
To Protect the Environment, Buddhist Monks Are Ordaining Trees
10-11-2018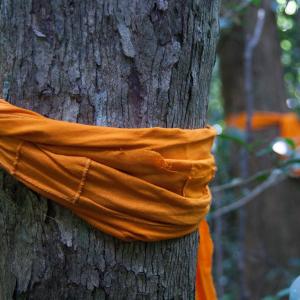 Though traditionally revered in Cambodia's majority-Buddhist society, monks today are not immune to the government's crackdown on civil society actors. But where efforts at civic organization meet rebuke, Cambodia has seen the rise of one act of conservation — the holy ordination of trees — which originally emerged in Thailand and has risen in practice under the auspices of the Buddhist faith.