Anne Marie Hankins writes for Religion News Service.
Posts By This Author
Pixar's New Film Takes Gamble on Hindu Theme
11-19-2015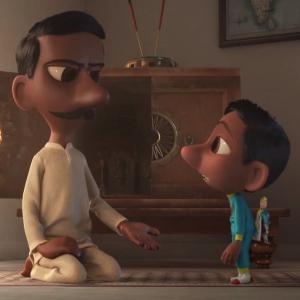 Pixar, the computer animation studio beloved for its kid-friendly fare such as Finding Nemo and Inside Out, is not known for taking on religious themes.
But its newest short film tells a personal story about a boy who learns to appreciate his religious heritage by envisioning the Hindu gods as superheroes.
Sanjay's Super Team, directed by artist Sanjay Patel, is based on Patel's relationship with his father and his experience growing up in California as the son of Indian-American immigrants.
"This is a very personal story; it's the truth about how I grew up," Patel said.
"It's about how difficult it is for different generations to see eye to eye."