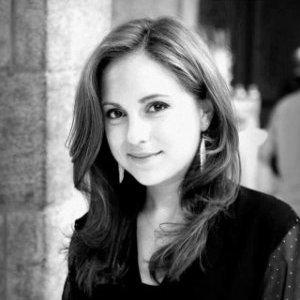 Andréana Lefton, a Public Affairs Fellow at The U.S. Baha'i Office of Public Affairs in Washington, DC, is a writer, researcher, and educator. She has lived and traveled throughout the U.S., U.K., Europe, and the Middle East, working at the nexus of education, art, spirituality, and justice. She is a regular contributor to the online magazine On Being.
Posts By This Author
How Bahá'í Women Illuminated the Way
03-15-2016
Akko is an ancient city, crusting the northern shore of the Mediterranean. The founder of the Bahá'í faith, Bahá'u'lláh, was exiled here in 1868, a prisoner of the Ottoman Empire. He was banished from his native Persia for declaring a new religion. He also established the absolute equality of women and men.
In the lives of early Bahá'í women, a powerful stance of love and service exists. These women were educators, journalists, mothers, and artists from both privileged and humble backgrounds. But a certain ardor — an eager flame — binds their stories together.