Posts By This Author
Hope — The Most Important Gift
12-09-2014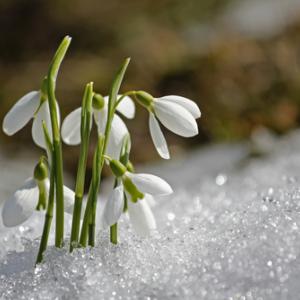 I currently serve as Pastoral Associate at a Catholic parish in Buffalo, NY, where our pastor decided to hold monthly Prayer Hours for Peace in response to the violent outbreaks in Syria, the uprising in Ferguson over Michael Brown's death, ISIS, gang violence — to name a few.
Our November Prayer Hour for Peace offered four rounds of Scripture passages and ten-minute reflection and prayer time, followed with an excerpt from a Pax Christi USA prayer called "Just for Today."
I read this excerpt aloud:
"Just for today, I will believe that world peace is possible. I will remember that hope is the most important gift I can give my world."
The next Scripture verse was from Psalm 122:6-8.
"Pray for the peace of Jerusalem: May those who love you be secure. May there be peace within your walls and security within your citadels. For the sake of my family and friends, I will say, Peace be within you."
For the next ten minutes, I inhaled "belief….possible" and exhaled "hope most important gift." Physically, my body relaxed, and I watched my hope flow out into my immediate surroundings.