Amy Kenny is a Shakespeare professor who hates Hamlet. She teaches and publishes academic articles on humoral bodies, corpses, and dismemberment in early modern theater. She co-coordinates support for people experiencing homelessness in her community. She is disabled and does not have time for your ableism. Her love language is jalapeños.
Posts By This Author
Can the Church View Disabled Bodies as Jesus' Body?
04-30-2020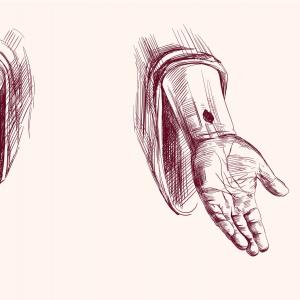 But the church peddles ableist ideas in devious ways: It proclaims to be pro-life but mirrors the world's messaging that productivity and health are drivers of worth. It weaponizes prayer as a foot-soldier in its ableist theology, reducing God to a slimy vending machine churning out miracles upon request. It limits our imaginations for how abundant life should look, confining prosperity and happiness to a singular mode of living.