Allen Corben joined staff part-time at Fuller Theological Seminary (MA-Theology, 1988) in the Registrar's Office as an envelope-stuffer, alphabetizer, and occasional stapler. In 2005, he became the Assistant Registrar for Graduation Services. His duties shifted from filing and mailing to degree auditing and commencement, and roughly 750 people a year are very happy with his work posting degrees and mailing diplomas, as well as planning for the seminary's annual commencement exercises. Allen is co-chair of the National Organization for Men Against Sexism, and a member of the Board of Directors of Stepping Stone Players, a community theatre company based in Glendale, CA.
Posts By This Author
The Right and Logical Thing to Do
03-03-2015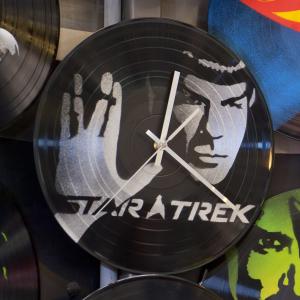 We've lost Leonard Nimoy. Justly famous as Star Trek's iconic Mr. Spock, he was also a poet, musician, and photographer. And he was my role model.
I was 10 when I discovered Star Trek—and I immediately gravitated toward the taciturn Vulcan who embraced logic and science even as he wrestled with deep human emotion. The resemblance between Spock and the pre-teen me would have been startling had I recognized it as such; instead, I only saw a character who embodied the conflicts I felt—intellectually and emotionally.
Nimoy was a supporter of equal rights. For example, he convinced Paramount to end the pay inequity Nichelle Nichols experienced during the original Star Trek series. Later, he refused to sign on to the animated Star Trek series until Nichelle Nichols and George Takei were hired to voice their own characters. Away from Star Trek, he challenged "definitive" elements of beauty with The Full Body Project photographs.
But why did Nimoy—why does any man—work to end sexism and discrimination? 
Simply: It's the right thing to do. That ought to be all anyone needs. At the very least, he did it for co-workers whom he respected.
Men who want to "Live Long and Prosper" work to make that possible for everyone, so that their claims to value justice for all have integrity.