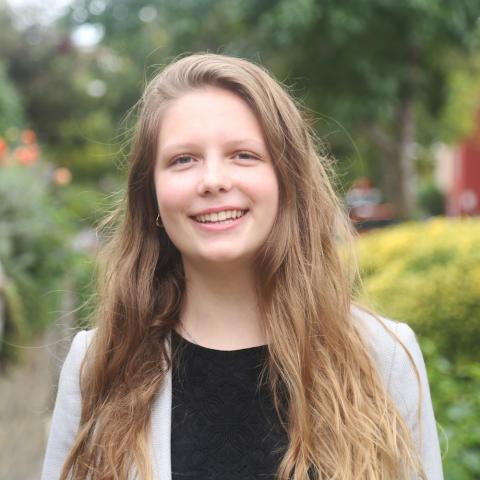 Before becoming an editorial assistant at Sojourners, Aleja graduated from Pomona College, where she studied anthropology and music. When she wasn't playing violin or enjoying the Southern California sunshine, Aleja cofounded a disability peer mentoring program and participated in intersectional disability organizing. She was also proud to serve as a mentor for Residence Life and MERGE (Multi-Ethnic and Multi-Racial Group Exchange).
Her first languages are Spanish and English, and she has enthusiastically learned French and Portuguese to strengthen her global understanding and relationships. She developed her love of Latin America through her Puerto Rican family and through attending elementary school in Guatemala and Bolivia as a child. As a college student, she took a semester of classes at la Universidad de la Habana in Cuba.
Aleja is dedicated to learning people's stories and to doing nitty-gritty policy research. In college, she investigated Cuba's agricultural and food policy, and she wrote her senior thesis on urban Mennonite identity formation. At Sojourners, she hopes to continue to ask questions in pursuit of a more just world.
Aleja grew up in Mount Rainier, a crunchy city in Prince George's County, Md. Her Catholic mother and Mennonite father raised her at Community House Church, an anti-denominational, lay-led community that will always be her home base. She is a big fan of fountains and goats.