Ahmed Aboulenein writes for Reuters.
Posts By This Author
Tyre Nichols' Death Must Galvanize Police Reform, Says Family Attorney
, 01-29-2023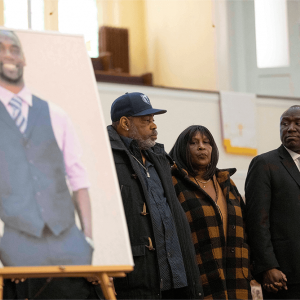 "Shame on us if we don't use his tragic death to finally get the George Floyd Justice in Policing Act passed," Ben Crump told CNN's State of the Union.
Without School, Children of Mosul Feared Lost to Poverty and Conflict
05-02-2017
Ahmed Abdelsattar was 14 when Islamic State swept into Mosul and declared a caliphate in 2014. Fearing he would be indoctrinated and sent to fight by the militants, his parents took him out of school.
Three years later, he sells ice cream at a refugee camp for internally displaced Iraqis. His family have lost their home, and his father is too old for the manual labor positions at the camp, which means he is his family's sole breadwinner.