Posts By This Author
Photo Essay: 'Ramadan Kareem' at Jerusalem Checkpoints?
08-27-2012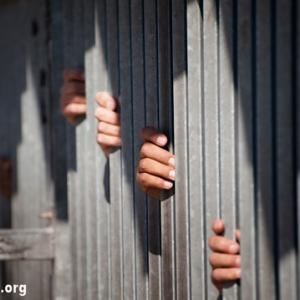 Due to a temporary relaxation in Israeli policy, many Palestinians traveled to Jerusalem through checkpoints during Ramadan this year. But now that Ramadan is over, it's back to business as usual.
Every day, thousands of Palestinians circumvent the Israeli separation wall by crossing into Jerusalem without permission from Israeli authorities. Israeli journalist Haggai Matar recently described this major flaw in the wall's security rationale, even quoting a pro-barrier activist who admits:
"'There's no problem crossing the gaps in the fence and tens of thousands of illegal workers cross it back and forth every day, and there should be no problem getting suicide bombers through with them," stresses Ilan Tsi'on, co-founder of 'A Fence for Life.' 'So why don't they? Because that's the Palestinians' choice.'"
The same logic applies to the checkpoints controlling movement within territory under Israeli occupation since 1967 — including East Jerusalem, which contains the Old City, the Haram Al-Sharif (or Temple Mount), and the Al-Aqsa Mosque. Though Israel unilaterally annexed East Jerusalem, no other nation recognizes the legitimacy of the action and international consensus still regards it as occupied Palestinian territory. That so many Palestinians routinely risk arrest and prison by circumventing these checkpoints — without incident — shows that their security rationale is absurd. While at the same time, the vast majority of Palestinians who try to play by the rules of occupation remain restricted under Israel's matrix of control.