Aaron Mair is an epidemiological-spatial analyst for the New York State Department of Health and the president of the Sierra Club.
Posts By This Author
My Neighborhood Is Killing Me
, 05-02-2016
Sierra Club President Aaron Mair on why we must pursue racial and environmental justice together.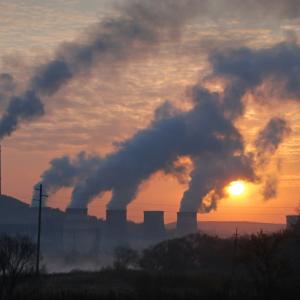 FAITH-BASED COMMUNITIES have been at the forefront of environmental justice work since the phrase first came into use. In 1987, the United Church of Christ's Commission for Racial Justice published the report Toxic Wastes and Race in the United States. The report—the first of its kind—documented the connection between the siting of hazardous waste sites and the race of the communities where they were located.
For Aaron Mair—an epidemiological-spatial analyst with the New York State Department of Health—environmental justice organizing began in 1984 when he and his family moved to the Arbor Hill neighborhood of Albany, N.Y. The 80-percent-black neighborhood was home to an incinerator that resulted in two of his daughters having upper-respiratory health issues, according to Mair. The neighborhood's toxic air prompted Mair to begin organizing his community to get the incinerator shut down.
In May 2015, Mair was elected as the first African-American president of the Sierra Club, a national environmental organization with more than 800,000 members. Raven Rakia, a freelance journalist and Grist fellow, interviewed Mair for Sojourners in February.
Raven Rakia: What's the significance of your becoming the first black president of the Sierra Club?
Aaron Mair: I didn't start out to make history with the Sierra Club. I started out to make history as an environmental justice activist by elevating the voice of communities of color with regard to equal treatment and protection under the law.