When I Shopped for Insurance, I Was Turned Down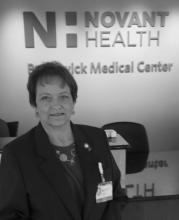 I am a 63-year-old, college-educated Caucasian female, a native of Brunswick County, N.C., where I now live. Both of my parents had died by the time I was a second-semester freshman in college and I have always taken some pride in my ability to manage on my own, both as a single woman for 16 years, and through 30 years of married life. I have worked outside the home since I was 12 years old, when I started babysitting. I began paying into Social Security as soon as I was old enough to begin waiting tables at Ocean Isle Beach instead of tying tobacco. Presently I work part-time for a local funeral home group, with hours varying from 10 to 25 a week. The only benefit I have is the opportunity to contribute to a 401K, with a company match. I put in 10% of my $10/hour pay. I might have only a few hundred dollars saved by the time I reach 67, but I couldn't pass up the opportunity for the matching funds. Wish I could put in more.
I was a preemie baby, arriving on August 1, 1953, at Dosher Memorial Hospital at 21 weeks and weighing 4 lbs, 3 oz., with poorly developed lungs. Fortunately the Babies Hospital at Wrightsville Beach purchased a children's oxygen tent that summer of 1953 that saved my life. However, one of the typical consequences of being a preemie is having health issues the rest of your life and that has certainly been my case. Until I was about 28 I never worked anywhere that offered insurance as a benefit, and I could not afford it on my own. At one point, I hired a lady who lived next door to care for me when the doctor insisted I be hospitalized for severe pneumonia, but I could not afford it.
Multiple instances of pneumonia and bronchitis, chronic sinusitis, then use of medicine for these issues led to a diagnosis of Diabetes II in my 30s, which is controlled by diet, exercise, and Metformin. My family also has a history of heart disease on both sides. My mother died of a hormone-related cancer, and one sister is on tamoxifen for the same type of cancer. I have had tubal carcinoma in situ in my breasts, so I am considered a high-risk client for insurance companies.
When my husband retired three years ago, it would have cost more than a $1,000/month to continue my insurance. When I started shopping for other insurance, I was turned down. So I just went without and it was a very expensive 1 and 1/2 years for us before the Affordable Care Act was adopted. My insurance is still expensive, but at least I have it. Without ACA, I don't know what I will do until I am become eligible for Medicare. Even this year is looking terrible. Blue Cross Blue Shield has cut about five of the medicines I take — critical ones — from its formulary, and increased the cost of others.
I am already experimenting to see how I do not taking the meds every day, but every other day.
I think it would be a HUGE mistake to repeal ACA without having a firm plan in place that addresses those who fall between ALL of the cracks. Thank you for reading my story. By the way, I have been a volunteer hospital chaplain for almost eight years now. I love the time I spend at Novant Health Brunswick Medical Center giving back to my community.