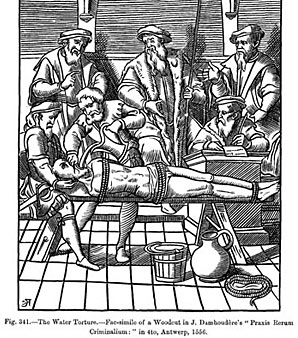 Overheard at the lunch table:
If Mukasey can't tell whether waterboarding is torture or not, maybe he should have someone do it to him, and then see what he thinks.
I'll have to respectfully disagree. Torture that doesn't leave any physical marks but can still cause permanent psychological damage is still torture. Therefore I oppose waterboarding for anyone - including presidential appointees and Fox News correspondents who after a few dunks think it's no big deal. They deserve the human dignity that comes with being created in the image of God. Them and everyone else.
Ryan Rodrick Beiler is the web editor for Sojourners.