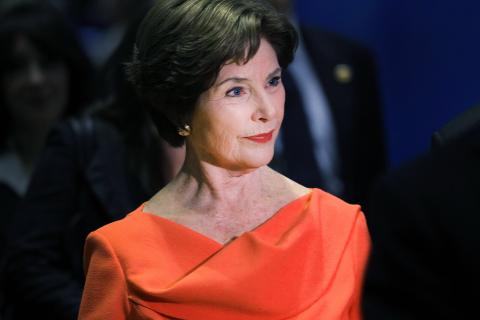 Former First Lady Laura Bush spoke with ABC News, expressing the importance of foreign aid and programs like the President's Emergency Plan for AIDS Relief (PEPFAR). In light of some in theTea Party calling to eliminate aid completely, the former First Lady said she thinks others don't realize how miniscule the amount actually is.
She said her husband President George W. Bush started the program because millions were dying in Africa from the epidemic.
"It would've been a crime I think to know that we had the capacity of helping people around the world live and not do anything about it.," Bush said.