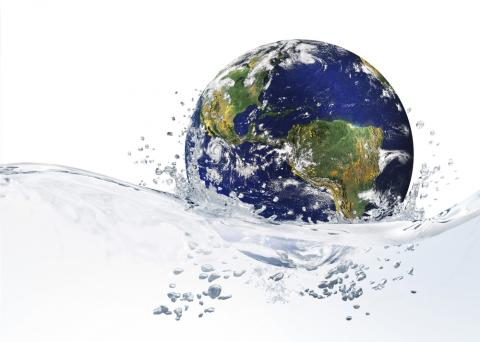 Psalm 104:10-13
"He makes springs pour water into the ravines;
it flows between the mountains.
They give water to all the beasts of the field;
the wild donkeys quench their thirst.
The birds of the sky nest by the waters;
they sing among the branches.
He waters the mountains from his upper chambers;
the land is satisfied by the fruit of his work."
---
Today is World Water Day – an opportunity to celebrate the amazing H20 that we have the privilege to enjoy every day. It is also a day to remember and campaign on behalf of the 780 million people who lack access to clean water across the globe, and the 2.5 billion without access to a basic toilet.
Here are some of the best World Water Day links from around the world:
World Vision offers an inspiring story of how life-changing access to clean water can be for people in the developing world.
UK-based Christian international development organization Tearfund have worked on issues of water and sanitation for many years and offer their thoughts on why today is an important day for all of us.
The National Council of Churches Eco-Justice Program has had some tremendous resources. Some are available through this link (go to bottom of the page), or here.
The International Committee of the Red Cross have a number of educational resources highlighting the work they are doing in helping provide water and sanitation for over 20 million people in 48 countries affected by conflict, violence, or their after-effects.
Bolivians talk about the need to use water resources in a smart way, as climate change affects the water supply in their community.
Over at The Huffington Post, actor and activist Matt Damon challenges us to use our voices to speak out against the injustice that millions of people without access to clear water suffer today and every day.
Finally, the UN has all kinds of great facts and colorful graphics on their website to educate and inspire you on World Water Day. It's a treat to the eyes just to look at it.
Want a snappy video that explains just how important water is for each and every one of us? Then Greening the Blue is for you! (And if you want a great fact sheet, the ELCA are offering some great resources too!)
Get involved this World Water Day and help put an end to the injustice that so many people around the world are suffering today.