What would it be like to eat on a budget of $4.50 a day, the average daily allotment for the 45 million Americans who use food stamps? This week, the Sojourners interns are joining other faithful folk nationwide in finding out! We're taking the challenge sponsored by Fighting Poverty with Faith, part of a year-long campaign called "Working Together to End Hunger." The campaign hopes to bring awareness to the great need for government food assistance-which is threatened by recurring efforts to cut food stamp funding.
Our decision to participate in this challenge grows out of our deep commitment to help build a world that is free of poverty, inequality, and social injustice. We strive to live in the example of Christ, who fed the hungry, healed the sick, welcomed the stranger, and embraced the outcast. We will be focusing our prayers this week on our brothers and sisters around the United States who are hungry, who struggle to feed their children and families, and who rely on much needed social services to sustain their lives.
Please think and pray about issues of food scarcity and policy with us this week. Below, read a short prayer from each intern and offer any prayers or prayer requests in the comments section below.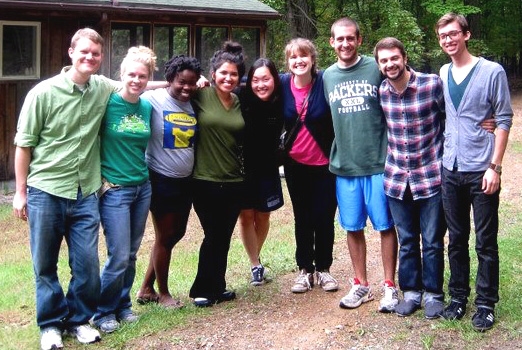 Joshua Witchger, web assistant: This week, as we eat in solidarity with the poor, we ask for a fresh understanding of what it means to pray "give us this day our daily bread."
Jack Palmer, communications assistant: Lord, would you move in the hearts of those officials who have the ability to make hunger a thing of the past.
Elisabeth Preisinger, development assistant: God, please be with those throughout our country and the world who struggle to find the resources for each meal. May you provide them with daily nourishment
Got something to say about what you're reading? We value your feedback!