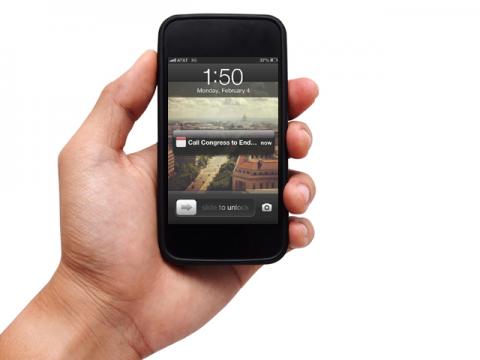 The pressure from the faith community on Congress to address gun violence is building. There have been vigils, marches, and press conferences. Faith leaders have visited the White House and lobbied on the Hill. Now, an interfaith call-in day is being organized on Feb. 4 to ensure Congress hears directly from people of faith demanding change. This is a chance for your voice to ring through the halls of Congress.
While the debate on sensible gun restrictions has continued, local evening newscasts continue to run stories highlighting yet more tragic deaths from gun violence. We need more than a conversation. We need Congress to find the courage to lead.
A diverse group of faith leaders, including Jim Wallis, has already called on Congress to act. But the dangerous theology of the National Rifle Association and the group's influence in Washington continues to stymie progress. If you haven't signed the petition calling on the NRA's leadership to stop worshipping weapons of mass violence, please add your voice to the thousands of other signers from across the country.
We hope you will call your representatives in Congress on Feb. 4. We must all take action, in whatever ways we can, to work for peace, protect innocent life, and help end violence in our communities.
Janelle Tupper is Campaigns Assistant for Sojourners.
Photo: Chardchanin / Shutterstock.com