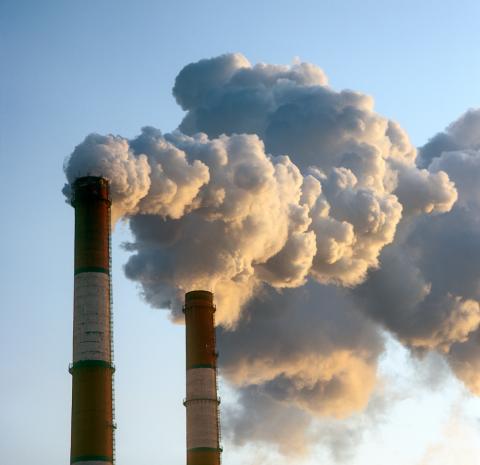 This week the EPA is holding the last few of its listening sessions around the country — 11 in total by the end of the week – to hear what Americans have to say about the EPA's plans to tackle climate change.
These listening sessions are our chance to give the EPA our comments in person — everyone can register for a three-minute testimony spot — about the agency's upcoming rule on carbon pollution from existing power plants.
Why is this big? Because our country urgently needs to take action on climate change, and Congress continues to disappoint. The Supreme Court ruled carbon dioxide a pollutant, and gave the EPA the order to start regulating its emission. Now the EPA is making plans to do so. There's a separate rule for new power plants, but this current discussion is the biggest fight, because it would require existing coal and natural gas-fired power plants — among our largest sources of carbon pollution — to lower their emissions. The coal and gas industries are fighting back with their money, but the EPA is holding these listening sessions to hear from everyday Americans about what this rule should look like.
Thursday is Washington's listening session, and Sojourners is joining other faith groups for a morning blessing in front of the EPA, before the session begins. Many local faith leaders will be there to pray and to testify about why we must lower our carbon pollution and care for God's creation and people. If you're near D.C., please join us at 8:45 a.m. in front of the EPA headquarters. Check the EPA website here to see if there's a listening session near you. And if you can't make it in person, you can still submit your comments online.
And wherever you are, please join us in praying for God's creation and the people who are working to protect it.
The earth is the Lord's and all that is in it,
The world, and those who live in it
Psalm 24:1
Liz Schmitt is Creation Care Campaign Associate for Sojourners.
Photo: M. Shcherbyna/Shutterstock