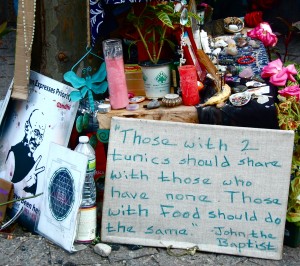 A reporter recently asked me, "As a Christian leader, does your faith have anything to say about Wall Street?" I said, "How much time do you have?"
The Christian message has a lot to say to Wall Street.
Theologian Karl Barth said, "We have to read the Bible in one hand, and the newspaper in the other." For too long we Christians have used our faith as a ticket out of this world rather than fuel to engage it.
In his parables, Jesus wasn't offering pie-in-the-sky theology
Got something to say about what you're reading? We value your feedback!