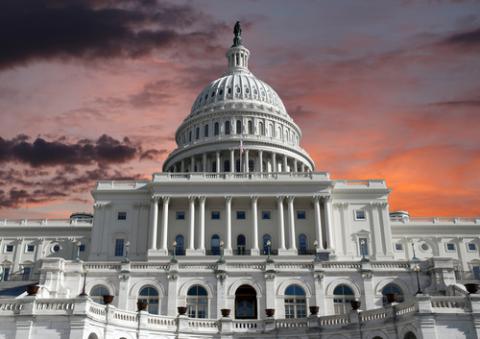 I live in community. What constitutes living in community means different things depending on whom you're talking to. To my 80-year-old grandmother it means that I have joined a cult. In reality, I live with my 10 fellow interns.
Together, we are all learning what it means to live and function as a cohort, how to pour the love of Christ into one another, and how to borrow strength from friends when we need it most. This includes sharing a home, sharing a budget, and sharing the last bit of ice cream that is left in the freezer.
I have enjoyed my time in community and this statement is not meant to be critical or accusatory, but it is simply an honest observation. A few nights ago at the dinner table I realized that our comfort level must have risen a great deal since our arrival two months ago. Sharp demands bounced between person to person. "Pass the salt." "Hand me the dressing." "Can you put some noodles on my plate?" At least the last of the three was a request instead of a demand. Of course, our requests are well meaning, and it is quite justified to have a sense of urgency about getting the food you want when feeding 10 people. But I was almost in disbelief at the lack of politeness. There were no pleases and very few thank you's.Our kindergarten teachers would be ashamed. Use your manners!
Similar to living with 10 people in community, our society has gotten comfortable. We have become a people that are often edgy and demanding. Perhaps this way of life has emerged because corporately, our patience is running out.
Our patience is running out as we wait for our national leaders to make decisions that are just, kind, and morally sound.
Our patience is running out because while over 70 percent of Americans support some type of immigration reform, we are still waiting for our leaders to work together to create a system that is representative of what the American people want.
Our patience is running out because while they fought about the federal budget, our leaders cut food assistance programs forcing parents of needy children to choose to skip a meal in order to prioritize their child's hunger before their own.
Our patience is running out because while we brag about the freedom we have as Americans, we continue to imprison a larger percentage of our population than any other country in the world. Meanwhile, depending on the state, we revoke individual rights to those leaving the prison system by taking away their right to vote, serve on a jury, and their access to public housing and food assistance programs.
Our patience is running out because while we continue to become distraught at the sight of every news story reporting another shooting in a nearby school, airport, hospital, or city street, our leaders place little priority on creating stricter gun control.
Our patience is running out because as we wait for decisions advancing the common good, our leaders restart arguments, remain stubborn, and decide nothing, shutting down the federal government.
Perhaps it is justified then that our manners are often lacking when it comes to demanding action from our political leaders. I don't believe practicing better etiquette when communicating with Congress would produce the results we search for. I don't believe that please and thank you will have a lasting impact when I call my congressman and ask him to support immigration reform. I don't believe that kindness and geniality do much good in signing bills into law. But even as I make that statement, I will request just this once that our leaders get their act together and start making decisions that are benefiting the common good.
Congress, please.
Jessica Breslin is the mobilizing assistant for Sojourners. You can follow Jessica on Twitter.