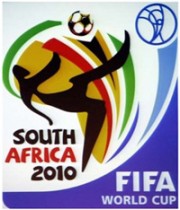 The World Cup eclipsed our lives in South Africa as we witnessed four weeks of unbelievable soccer and celebration. Instead of basking in the glory of the tournament and reflecting on a way forward, xenophobic violence has once again reared its head. The threat of violence against foreigners has been going on prior to the World Cup, and it was a threat that violence would emerge after the World Cup.
Bishop Tutu appealed on national TV for violence to stop, but it has fallen on deaf ears. Shops belonging to foreigners have been looted and many are packing their belongings and leaving their homes. Zimbabweans in particular are affected either directly or indirectly. Those who continue to bear the brunt of xenophobia for now are the poor, those working on farms and living in informal settlements where they are self employed and running small businesses. Authorities have vowed to stem the tide before it gets out of hand, but many do not want a repeat of last year's violence, which took place during this time, and are packing their belongings and heading back home.
It is hard to pinpoint one single trigger; the violence is caused through a combination of frustration caused by unemployment, lack of skills, and failed government promises on housing and sanitation. All of us are affected by this violence, which is becoming a feature of life. The passing of the World Cup has brought many fears because of job losses for those employed in the building of stadiums.
There is a crisis brewing in the aftermath of a glorious celebration of football, unity, and national pride. None of us can escape. It's so hard to shift from celebration to tragedy in the space of a few days, but we must if we are to be faithful to our call to be peacemakers who stand by the poor.

Nontando Hadebe, a former Sojourners intern, is originally from Zimbabwe and is now pursuing graduate studies in theology in South Africa.
Got something to say about what you're reading? We value your feedback!