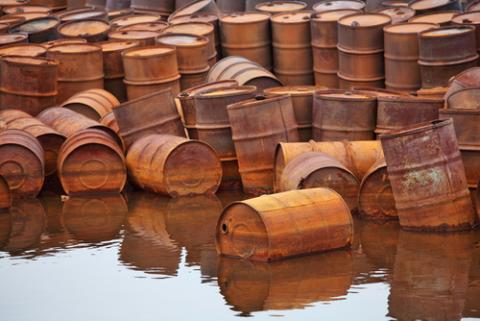 During the government shutdown, some cuts have caught the public's attention more than others. And some people are rejoicing over the cuts faced by the Environmental Protection Agency and other environmental agencies. But the shutdown of our environmental programs is affecting people's lives in ways that might surprise you.
1. National Parks closures are more than an inconvenience
In some National Parks across the country, employees are stranded. Employees who live on park grounds, like park rangers and concession workers, have no work or pay, and because the parks are closed, they're not even allowed to take solace in the trails that surround them. And in at least one case, they don't have any food. About 2,200 employees – 1,800 of them concession workers – are stranded in Grand Canyon National Park. A local food bank has started making deliveries, because those people are going hungry and without pay.
Zoë Unruh works for the Alice Ferguson Foundation's Bridging the Watershed Program, a partnership with the National Park Service that provides environmental science education to middle- and high-school students in the Potomac River watershed. She points out the obvious: they can't use the National Parks as an outdoor classroom.
"Just in the last week and a half, over 500 students were denied a visit to a National Park through our program," she told Sojourners. If it weren't for the shutdown, those 500 students would have been out in Harpers Ferry, Anacostia National Park, or the National Mall conducting field studies and gathering data to assess watershed health, learning about ecology and the place they call home.
Businesses are hurt by National Park closings, too. In the Shenandoah Valley, at least one canoe outfitter is offering a discount for furloughed employees. But areas in National Parks territories are off limits. New England businesses may lose tourists during "leaf peeping" season because parks like Acadia National Park in Maine are closed.
2. Our toxic sites aren't being cleaned up.
One of EPA's most important programs is the Superfund program, which cleans up sites that are toxically contaminated – places like the now defunct nuclear plant, Hanford, and an old Pepco power plant on the Anacostia River in Washington, D.C., that has left deposits of the toxins PCB and PAH on the river bottom. While some EPA staff at toxic Superfund sites are still at work – Hanford still has some high-priority staff who were ruled essential for public health and safety – cleanup has halted at 500 hazardous waste sites on the Superfund list. Many of these sites are near poor communities, many of those communities of color. Congress' failure to fund the government is worsening the injustices of our nation's toxic pollution sites.
3. Not everyone who's furloughed will get back pay.
You may have heard about a bill in Congress that would guarantee back pay to all the federal workers who are out on furlough. But many people who work for the government are contractors, and the government isn't going to provide them with back pay. So they're simply out of work now – it's like being temporarily laid off.
4. Our scientists are hamstrung.
Government researchers aren't even allowed to answer their phones. Lab experiments are being compromised by days of delays, and many scientists are missing journal publication deadlines and conference presentations. This includes our researchers in Antarctica.
In addition to all of that, the federal employees who will eventually receive back pay are powerless right now. Some of them live in Washington, D.C., where Congress keeps failing to fix the problem, and they don't even have a representative in Congress to complain to. As one D.C. resident said of her roommate who works for the EPA: "He's fun, he's bright, he's brilliant, and he's frustrated like you."
Liz Schmitt is Creation Care Campaign Associate for Sojourners.
Image: Rusty fuel and chemical drums on the Arctic coast, Vladimir Melnik / Shutterstock.com