500 years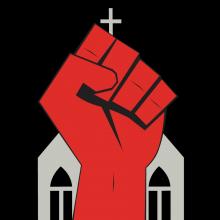 Religious historians say that every 500 years, Christianity goes through a "massive transition," as noted religion writer Phyllis Tickle puts it.
Around 500 A.D., "barbarians" sought to subjugate Rome by wiping out its underlying religion. Christianity went underground. In abbeys like Iona, monks painstakingly copied Scripture and civilization's great writings, in effect saving Western civilization itself.
Around 1000 A.D. came the "Great Schism," when the Western church based in Rome and the Eastern church based in Constantinople fought over creeds and doctrine, political power and cultural hegemony. That split endures to this day between Eastern Orthodoxy and Catholicism.
Around 1500 A.D. came the Protestant Reformation, when nationalism born of exploration in the New World and new commercial wealth demanded an end to Rome's domination of European life. That split, too, endures.
Now comes a new millennium, and Christianity wears so many different faces that it's difficult to speak of a single "Christian movement."