womens empowerment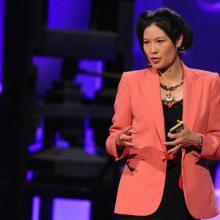 "They took the door off so the hyenas would get her."
Sitting in the darkened room with thousands of others, I listened intently as the woman on stage continued. The speaker was no other than Sheryl WuDunn, the Pulitzer Prize-winning co-author of Half the Sky, and the setting was this year's Justice Conference.
Having previously read Half the Sky, I was reminded again of the countless numbers of women who looked beyond their circumstances to overcome challenges, and change their families and communities for the better. I remembered the underlying causes of global gender inequality, and WuDunn's urgent call in her book to empower girls and women. The solution to ending poverty lies in educating females and bringing them into the formal workforce. In that, women's empowerment isn't simply a good issue to promote, but part of creating a just world.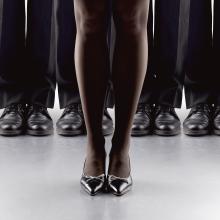 Oh, ladies. Just when you thought we were emerging again from the sudden backtrack into 20th-century gender politics, this happened. (Before continuing, I warn: this is the most offensive bit of so-called Christian, "red pill" patriarchy that I have ever read.)
A blog post written on the website of the Christian Men's Defense League — yes, an organization dedicated to protecting the rights of white American Christian men is apparently a thing — blames Mitt Romney's loss Tuesday night on what the author brilliantly coins "the slut vote."
Hat tip to Gawker for finding the cached version of this post, as it was quickly locked down post-publishing. You can view snippets of all of author "BSkillet's" witticisms HERE.
Most disturbing in this man's tirade against so-called "sluts" — and trust me, there's a lot in there to creep us out — is that he is doing so from a Christian perspective. The banner of the blog cites Psalm 144:1, "Blessed be the LORD, my rock, Who trains my hands for war and my fingers for battle."
The verse of choice is interesting, to say the least. I usually cringe when I hear terms like "war on religion," "war on women," etc., but if anyone is waging it, it's this guy.
There is so much here that completely defies logic, but I thought I'd pull out a couple of gems for our review.