whisker wars
Tweeting the Bible, designing the Bible. Choosing an ethical restaurant. Paper sculptures. Ron Swanson cookies. Whisker Wars!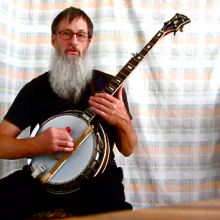 Each day leading until Christmas we will post a different video rendition of the "Hallelujah Chorus" for your holiday enjoyment and edification.
Today's installment comes from a fellow who goes by the handle (pardon the pun) "Banjo Ben Yahu" and, in addition to having an epic beard (someone call the casting director for "Whisker Wars" STAT), does the German composer proud with his solo-banjo rendition of Handel's "Hallelujah Chorus."