U.S. District Judge Stephen V. Wilson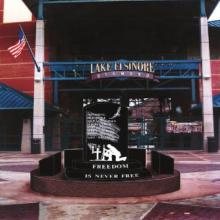 A California federal judge has rejected a proposed religious memorial at a publicly owned baseball stadium as a violation of both federal and state laws.
On Thursday, U.S. District Judge Stephen V. Wilson of California's Central District ruled that a granite monument depicting a soldier kneeling in prayer before a cross lacked "a secular purpose" and has "the unconstitutional effect" of endorsing religion over nonreligion.
The decision came nine months after a lawsuit was filed by the American Humanist Association, a national organization of nonbelievers. The memorial was planned for city property in Lake Elsinore, Calif., a community of about 53,000 people in Southern California's Riverside County.